Programs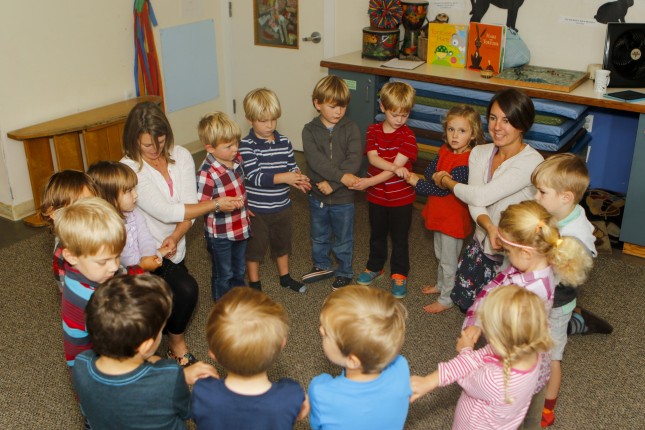 Spring Hill School enrolls two preschool classes each year of up to nineteen children with a team of three teachers.
Spring Hill is intended to be a two or three-year program beginning for the three and four-year-old children who attend the first-year program on Tuesdays and Thursdays.
The Second-year students attend school on Mondays, Wednesdays, and Fridays. Most children are enrolled for two years. The morning program hours are 7:45 to 12:45.
The afternoon program offers extended early care and education for the morning children.
Afternoon hours are from 12:45-3:00 or 12:45-5:15. Extended day and five-day options may be available should scheduling and enrollment permit.