Jumping Up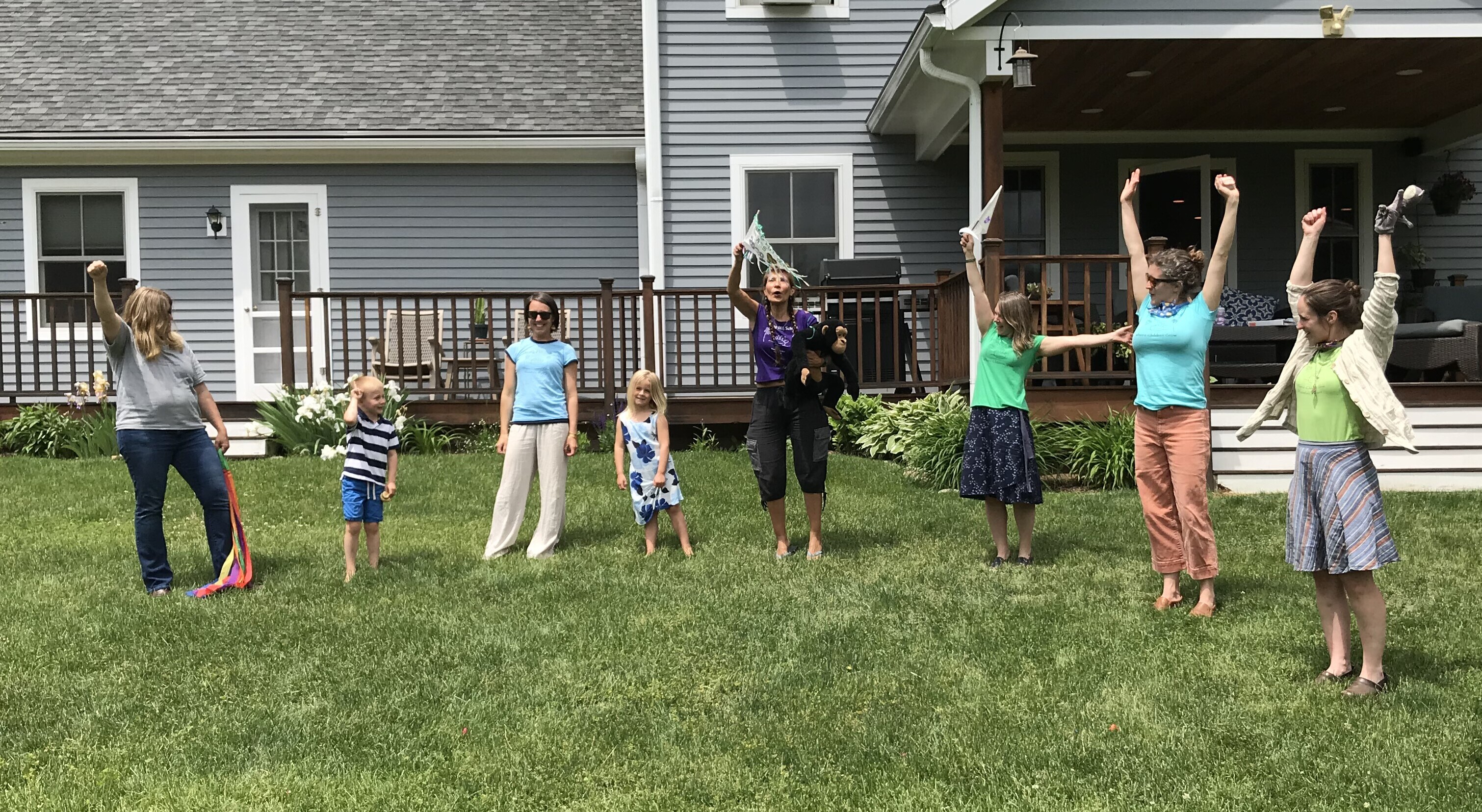 The spring of 2020 was unlike any other in Spring Hill School's 36-year history! The rise of COVID-19 forced us to close our doors and adapt to virtual connecting and learning. We looked forward to our Zoom lunch bunch meetings and read-alongs, cherishing even virtual time with each other. With summer on our doorstep we are reflecting on all the ways that we, and our beloved Spring Hill community, adapted and came together throughout the year. The last day of the school year, affectionately known as Jump Up Day at Spring Hill School, is usually a big potluck lunch and celebration with families and loved ones. Children jump off the stage in a symbolic leap towards new adventures and go home with a pot of Johnny Jump-Up's, our Spring Hill School symbol. This year, Jump Up Day had a different look as we brought the party to the people.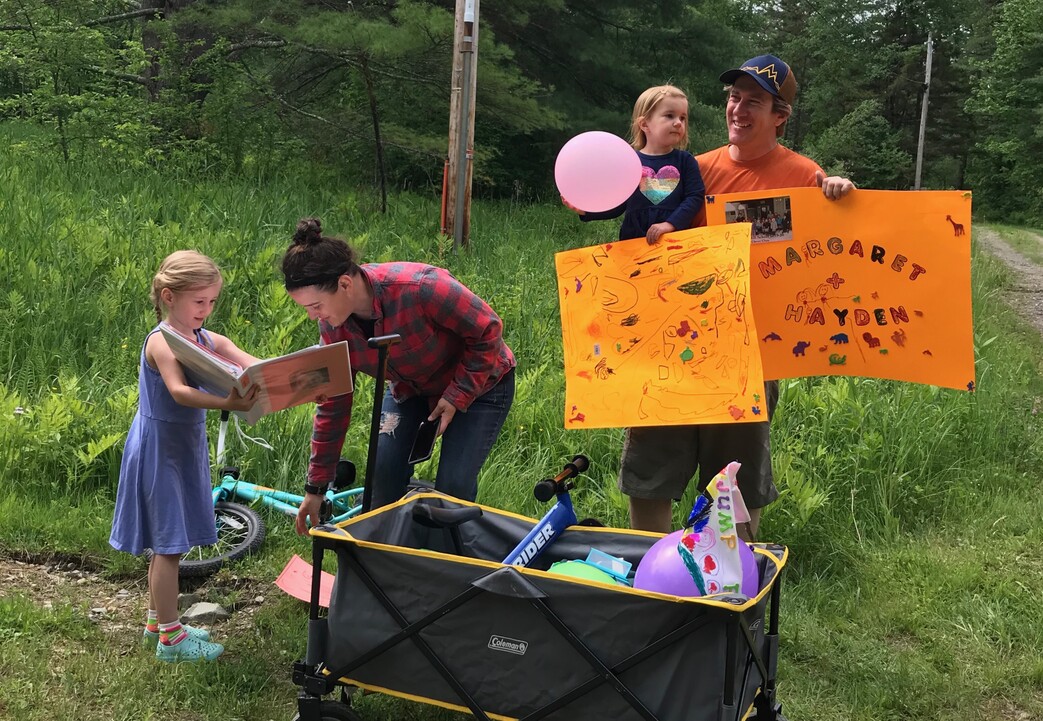 After decorating our cars, the teaching staff spent two days traveling from home to home to deliver Johnny Jump-Up flowers, diplomas, and Memory Books. While it was certainly not the party we are used to, our Jump Up Days were full of jumping and still felt joyful and exciting- it was definitely a celebration on wheels!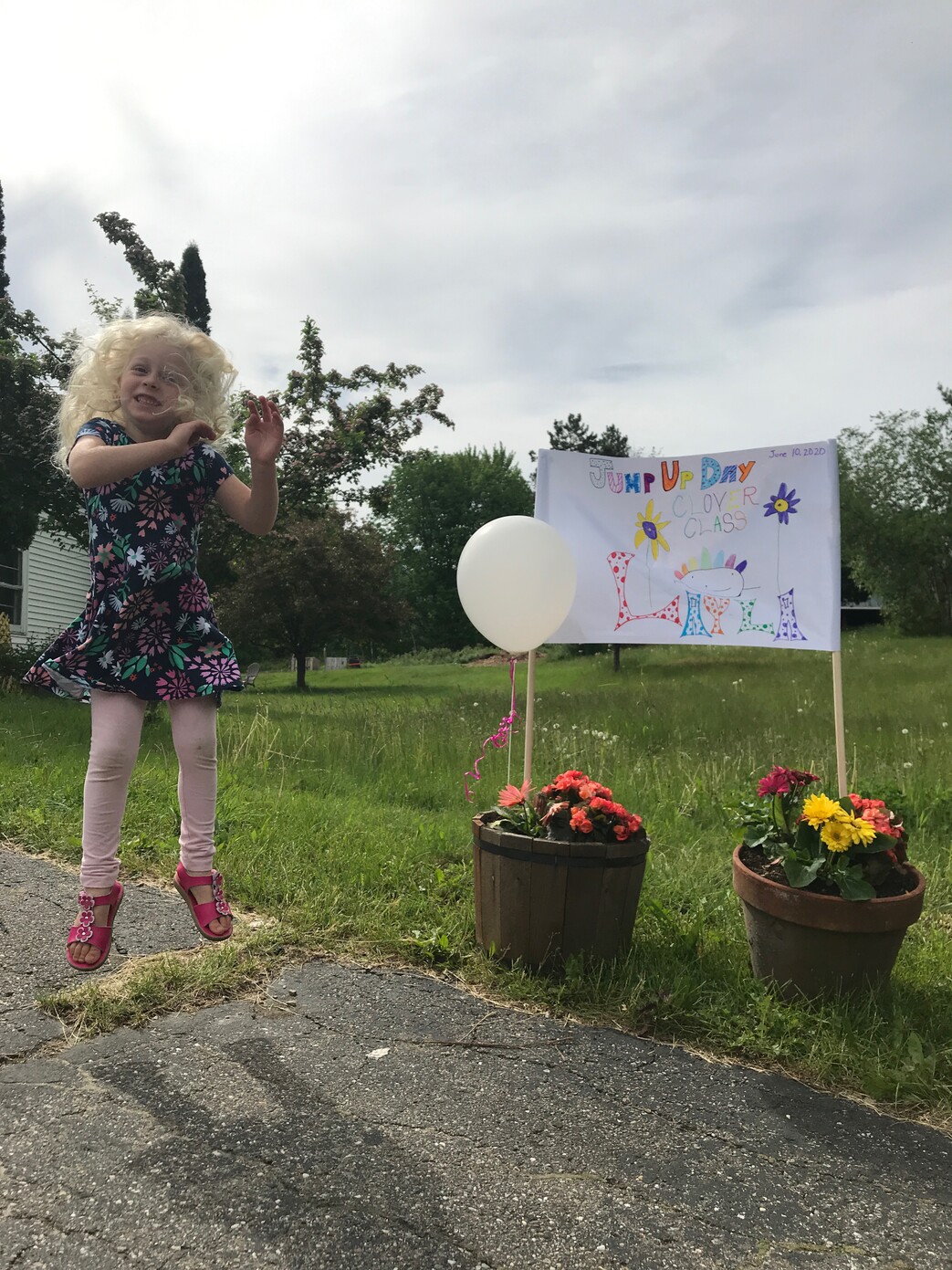 Seeing one another again (in real life!) and honoring the growth and learning of our students was incredible and filled our hearts. Another special highlight was the Jump Up Day story created by our talented teacher, Anna Church, starring all the teachers as Johnny Jump-Up flowers.
Jump Up Days always feel bittersweet and this year's ceremonies generated extra emotion as we consider all that we have gained, missed, achieved, and experienced this year. As we celebrate our Spring Hill preschoolers jumping up to kindergarten, I am also thinking of our graduating high school seniors. The Spring Hill Birch Class of 2007 (pictured below) are this year's graduating high school seniors. I have such a tender place in my heart for these young adults and families. They were the first class that Kate, Laura and I taught together and the first group under my role as director of Spring Hill School.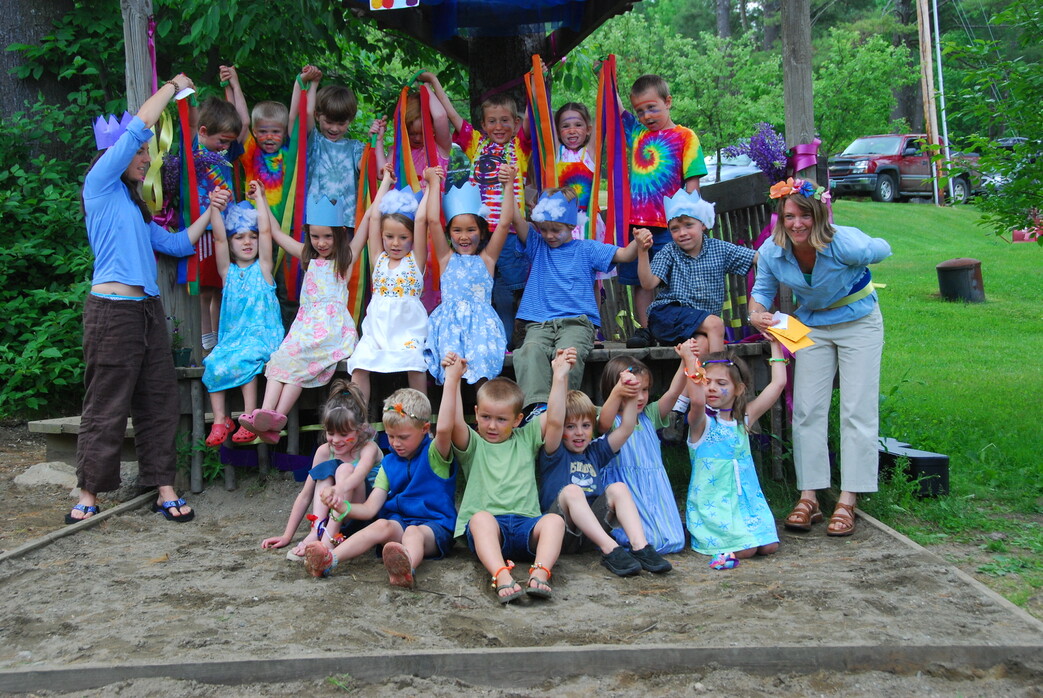 Birch Class of 2007 on their Jump Up Day at Spring Hill School, June 2007

The class of 2020 is graduating into a world that feels so different from 13 years ago when they launched off the stage at Spring Hill. On their Jump Up Day they performed a play to Dan Zane's song "Jump Up", accompanied on guitar by a few parents. The lyrics: "Jump up, clouds are passing. Look up, the sky is laughing. I know we'll be laughing too. Jump up, I want to dance with you!" seem so appropriate to our present day. Our thoughts and warmest wishes go out to the Spring Hill graduates of 2007 and 2019 as they "jump up"-congratulations to all!
Be well and play hard,
Kira Harris, Teacher and Executive Director
Next Blog Post
During a morning color mixing choice I started a list of all the colors I heard the children making and discussing: Yellow Orange Darker orange Blue Clear Green Brown Tea color Light green Purply A…